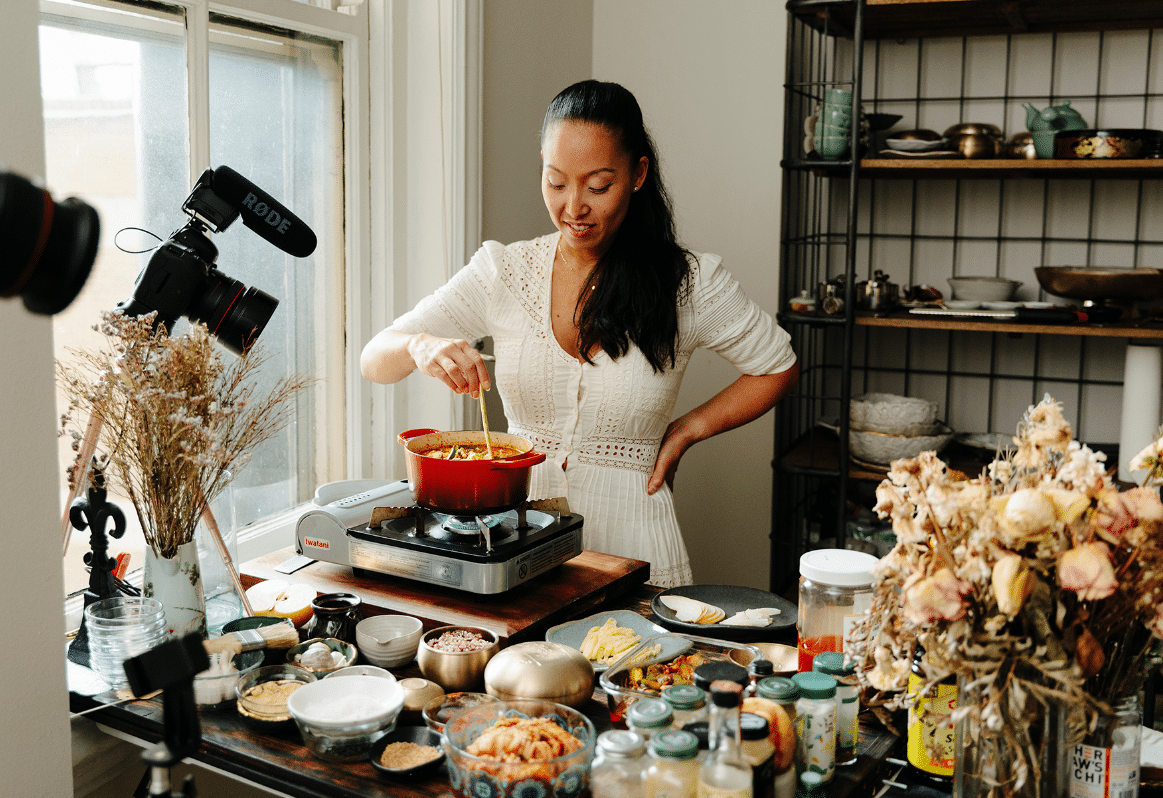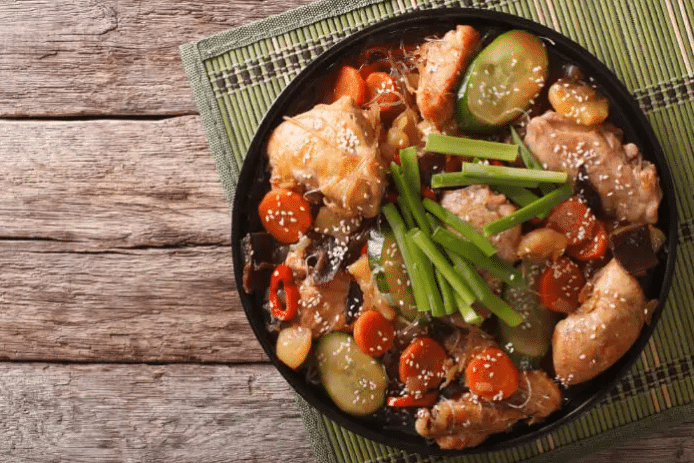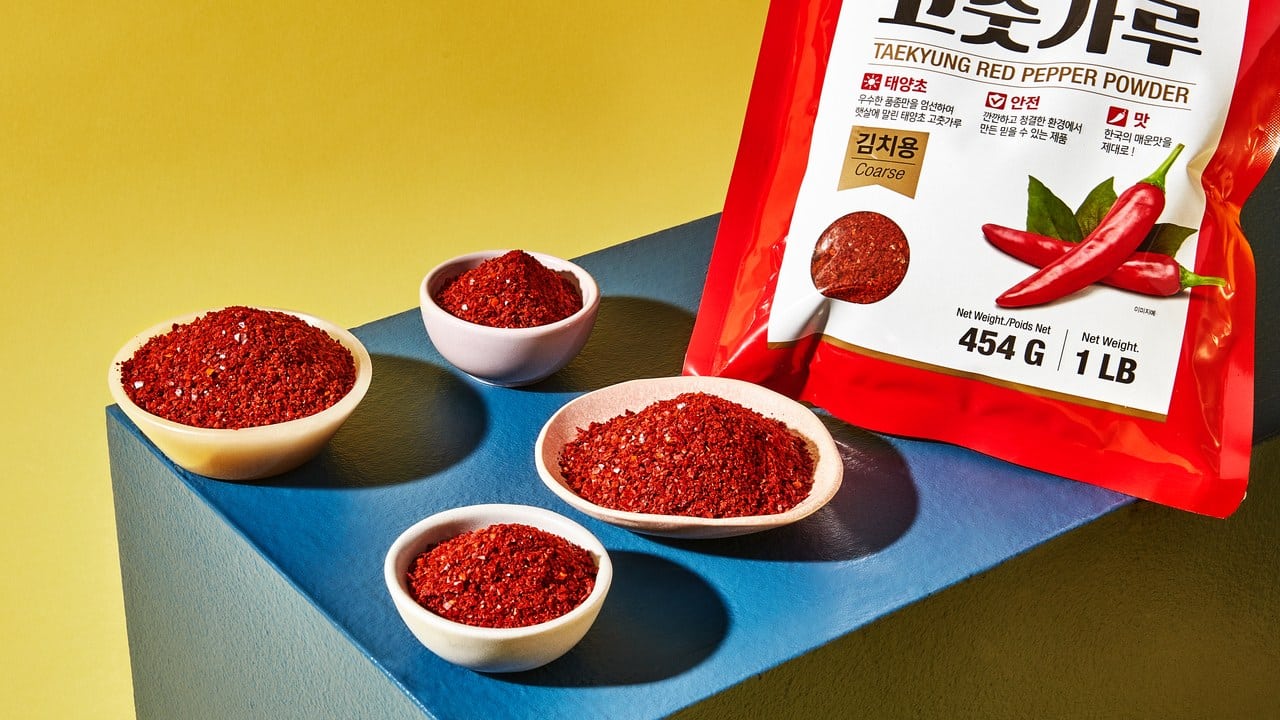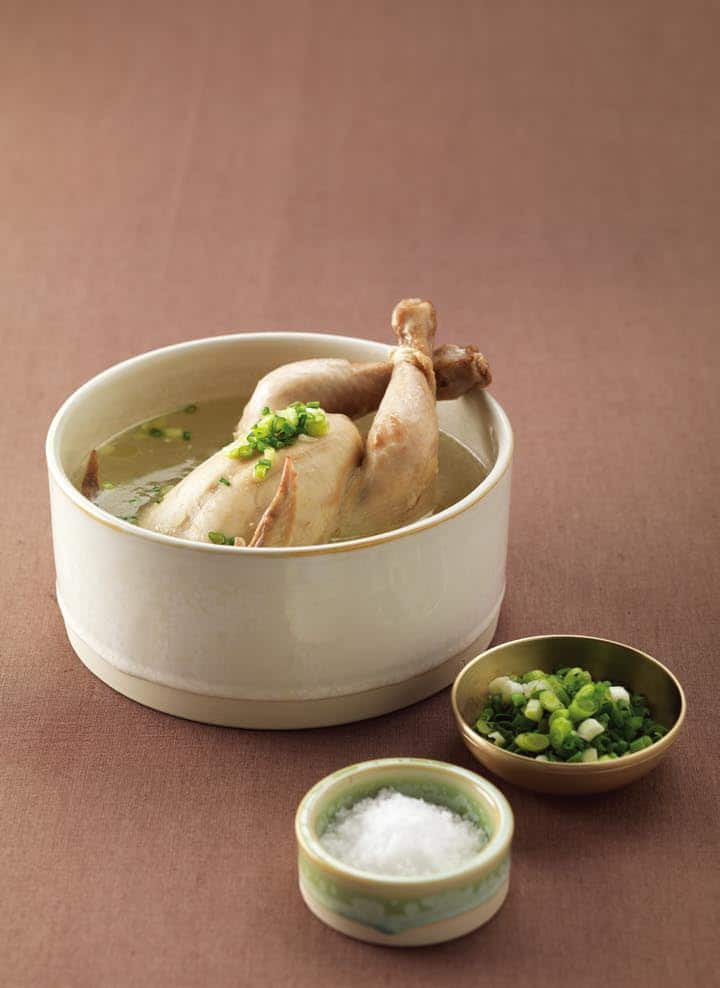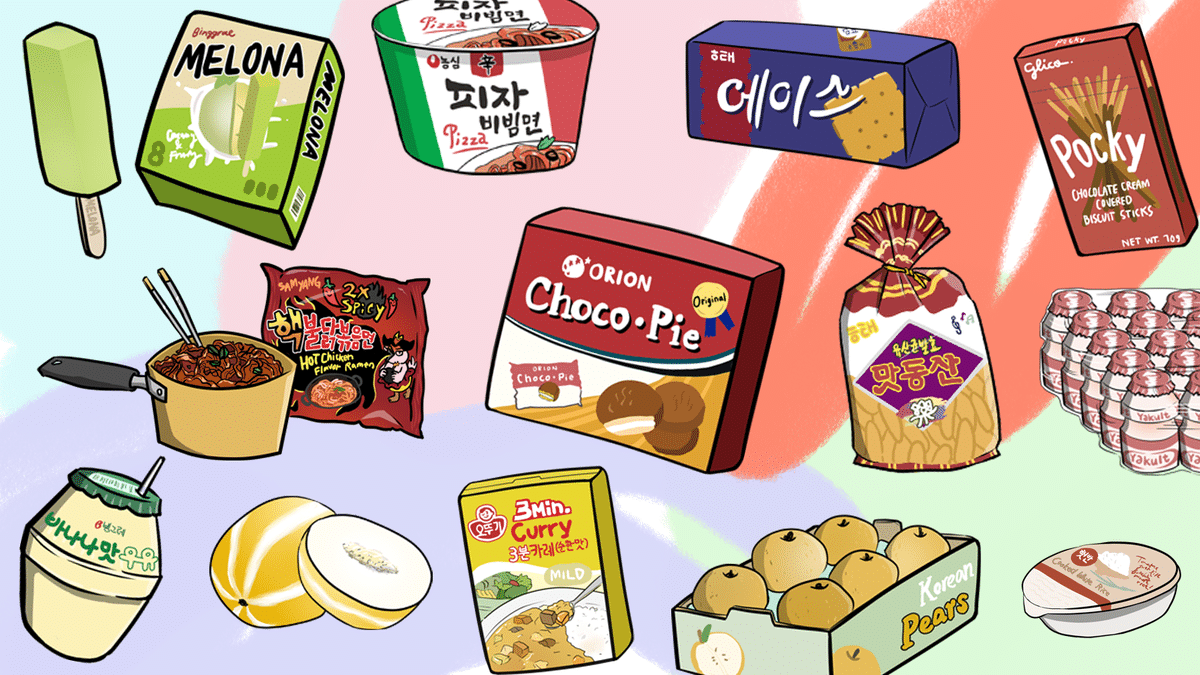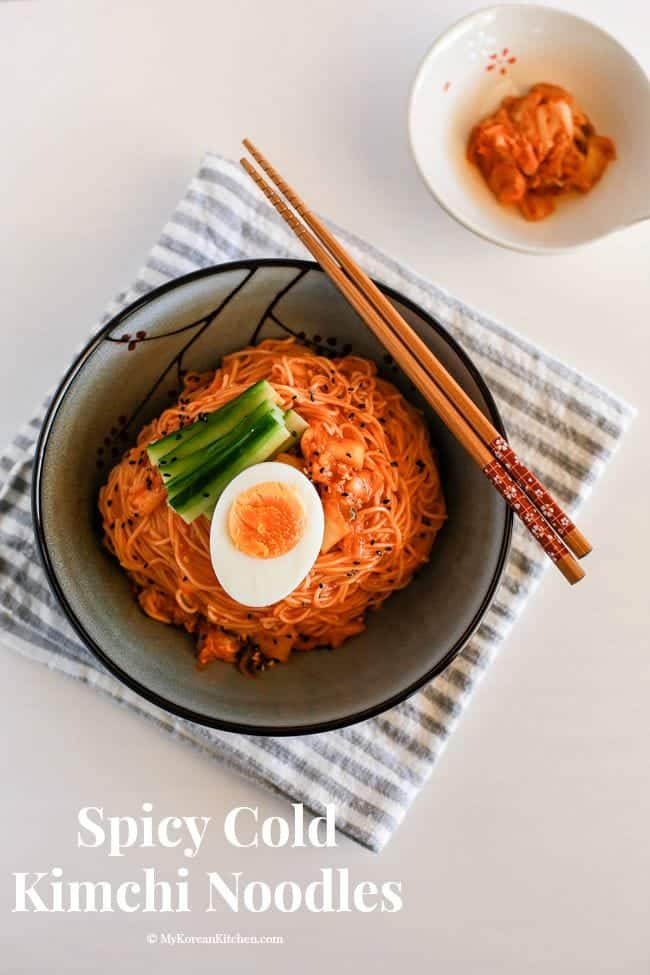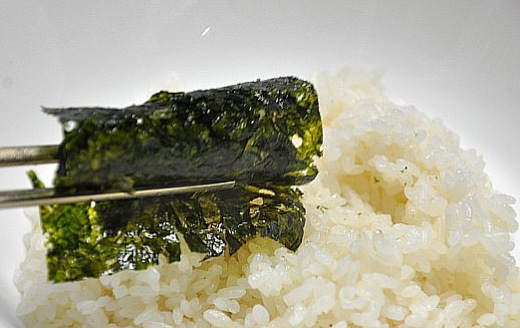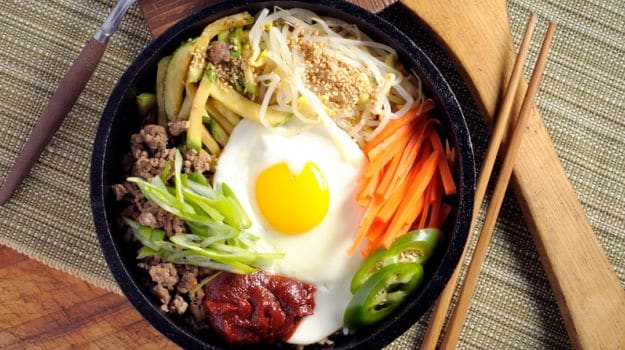 News
Take a look below for the all the latest news happening with Korean food!
k-food

, , K-Food News, K-Food Talk, 0
Joanne Lee Molinaro, a.k.a. the Korean Vegan, prepares dishes from her new cookbook at her home in Chicago. (Lucy...
INGREDIENTS: 2 Tbsp Sugar a pinch of Baking Soda (1/8 tsp) To avoid sticking: cornstarch or flour for dipping...
k-food

, , K-Food News, K-Food Talk, 0
Written by Pranav Monga If you are a food connoisseur, you know how revered Korean Food is on World Cuisine Map....
I think of gochugaru as an ideal gateway chile flake for spice scaredies. Its heat is gentle and nowhere...
Samgyetang, Mulhui and more! Take a look at all of these delicious Korean summertime favorites! Read more: https://www.90daykorean.com/summer-korean-food/
If you're lucky enough to live by an H Mart — the Korean grocery chain with a massive selection...
Discover these seven perfect Korean summer noodles that will help you stay cool and satisfied all summer long! ? Read...
Dried Seaweed is a Korean food favorite -- here's a look into how it became a trendy (and beneficial)...
We all love and know bibimbap and kimchi -- but what other Korean favorites are loved? Check out these...
Check out these incredible 11 Korean Alcoholic Drinks that are all a must-try! Read more: https://www.90daykorean.com/korean-alcohol/?fbclid=IwAR3l1VIUhPdrHf8dZuP_UA_Zya1IepzsJgXd2GMYlNNZ7AgNO6B0Iw-eHHk
Wondering how Korean Fusion food came to the US (and why it took so long)? Read more: https://www.esquire.com/food-drink/drinks/a15050863/korean-rice-alcohol/
Wondering how Korean Fusion food came to the US (and why it took so long)? Read more: https://www.seriouseats.com/2014/08/how-korean-cuisine-got-huge-in-america.html
Wondering where Korean Food meets Western Food? We were too. Here's what fusion fun we found! Read more: https://korcan50years.com/2014/08/24/korean-fusion-food/
Korean Chinese Food -- The Must-Try Fusion Cuisine You've Never Heard of! Read more: https://asiasociety.org/blog/asia/korean-chinese-food-must-try-fusion-cuisine-youve-never-heard-photos?fbclid=IwAR14nkF03ZB2gEl7qfCISMpuhiDo7LWg-UbLzaf6lcqJiuaIYTMK_A-nRnw
k-food

, , K-Food News, 0
Korean Fusion Food has continued to gain momentum throughout the years around the world -- check out this great...
WOW! Take a look at these delicious on-the-go Korean Lunch Boxes. This is a great way to merge convenience...
Looking for a fun recipe to try out in your Korean Lunch Box? Look no further -- we discovered...
Ever wondered how the Korean Lunch Box started? We found a unique look into the story where it all...
"The literal translation of Banchan is 'side dish' but Banchan should be thought of as an essential part of...
Happy First Day of Spring! Lettuce Salad, Chive Salad, Bean Sprouts, Kimchimari and MORE! Here's a look into the...
If you're curious to learn more about what Banchan is and how it came to be, we've got you...
Here's a collection of easy and healthy Korean vegetable side dishes (banchan, 반찬)! Mostly vegan! While these are staple...
"The Korean Dream carries with it the aspirations of the independence movement of the March 1 Movement and translates...
We all watch dramas for different reasons: the plot, the lead actresses/actors, the fashion, and for some of us,...
Cow intestines, or gopchang, have always been favored by Korean drinkers, but the popularity of the dish is soaring...
South Korea's two New Years celebrations comes with an array of foods and rituals to celebrate with family. Rice...
A regular Lunar New Year in South Korea involves family members gathering in one home -- usually the elder...
During the cold winter months, it seems that everywhere you look is another strain of the common cold, the...
It's that time of year again—with the onset of winter, Koreans collectively roll up their sleeves to engage in...
Enjoy the New Year with Korean Tteokguk! Did you know there are a variety of reasons why Tteokguk is...
It's the holiday season now and many people are either on vacation already or prepping for their next trip...
An instant noodle from South Korea has gone global. The noodle, officially called buldak ramen, became popular in Seoul...
Winter is quickly approaching and it's finally time to indulge in warm and delicious Korean street food! These snacks...
Let's celebrate! What to cook and eat on Korean New Year's day – Korean New Year's Day Food round-up!...
The fact that there are over 100 different types of kimchi should tell you something about the pride Koreans...
You might be able to readily identify what the third Thursday of November is, but what about the 15th...
Autumn in Korea is referred as "the season of high sky and stout horses," which means that skies are...
 Soju is serious business in South Korea, as many of the post-soju blackout pictures floating around the internet can attest. It's...
Koreans are hearty eaters but they also make sure that the portion sizes are controlled. A typical Korean meal...
I'm not an avid soda or juice drinker, but I'll be damned if I don't love browsing the soft...
Bungeoppang is one of the most popular winter snacks in South Korea. It is usually filled with sweet red...
Foods are best in terms of taste and nutritional value when they are eaten in season. Read on to...
Choi says you don't need fancy tools or kits to make your own kimchi. At most, you'll need an...
Korean cooking is commonly described with five different Korean words (jjayo, salty; shida, sour; ssuda, bitter/acidic; dalda, sweet; maepda, spicy) because the cuisine...
Kudo Society is ready to celebrate #KFoodWeek18 !
Waffles anyone? Soricha Tea & Theater#KFoodWeek18
Art you can eat 🙂 Woo Lae Oak Tysons Corner #KFoodWeek18
Come to Blue Sand Korean Restaurant during #KFoodWeek18 for seafood, K-Food, and more seafood!
A bowl of goodness! Siroo Juk Story and Tea Café #KFoodWeek18
How big is your sweet tooth? Shilla Bakery & Cafe - Annandale#KFoodWeek18
Eat more veggies at Brown Rice Korean Grill! #KFoodWeek18
A picture's worth a thousand bites! Noori Chicken is famous for its sauces made daily with fresh ingredients in...
Chef special! Ja Kum Sung has your mouth-watering needs during #KFoodWeek18
Would you like some toast with that? Pike Kitchen has something for everyone! #KFoodWeek18
Are you ready to bibimbap? House of Milae Korean Restaurant surely is! #KFoodWeek18
Look how it just wraps perfectly in your hand! Honey Pig BBQ can't wait for you to stop by during #KFoodWeek18!
How about this spread to share (...or not)? Hangang Korean Cuisine is the perfect restaurant to visit for #KFoodWeek18! You don't want...
My first memories of a Korean grocery store are from growing up in Northern Virginia in the 1990s and...
It's a moment that every K-drama fan goes through while watching a series. When a character starts indulging in...
The 2018 K-Food Chef Contest was held at Isabella Eatery at Tysons Galleria on Sunday, August 12th, 2018, from...
Even though it only opened May 30th, Atomix has been causing quite a culinary stir. Led by husband-and-wife Junghyun and Ellia...
Korea will be hosting the third annual Halal Food Festival from August 16 to October 14, for 60 days, in...
Summer in Korea is in full force by mid-June, bringing with it muggy weather and bouts of heavy rain....
WITH the fervent popularity of Korean culture in Cebu, it's not difficult to find a decent Korean restaurant nowadays....
You've probably heard of Wagyu, Kobe, and Black Angus – all types of premium beef that demand big price...
Chef & My Fridge often spells out its premise at the beginning of the episodes: "The project that turns your...
Korean food has never been hotter in this country; hasn't gochujang become every other chef's condiment of choice? But...
It's an undeniably exciting time for Chicagoans who love Korean cuisine. In recent months alone, the city has welcomed...
A passionate home cook who has developed a style that is Korean-based but accented with ingredients, techniques and ideas...
The rise of Korean food in America is the latest in a string of East Asian influences on the...
Here is the 26 delicious Korean foods you need to know in your life! Read more: https://www.buzzfeed.com/michelleno/foods-every-korean-loves?utm_term=.digAMlOpv#.xrg63AQor
To help you make a more informed choice on your Korean snack, and maybe even find the next honey-butter...
Bulgogi, a classic Korean dish of thinly sliced, marinated beef, is a staple of Korean households. As meatballs and...
SEOUL (THE KOREA HERALD/ASIA NEWS NETWORK) - Many Asian countries have long been home to cold noodle dishes, and...
Deuki Hong shows us his favorite Korean grocery picks ahead of the national supermarket chain's first food hall opening in...
Somi Somi's concise menu centers around ah-boong, or Korean fish-shaped pastries filled with red bean, custard or Nutella and a swirl of soft...
The steeply vertical expanse of Koreatown in Manhattan, fondly nicknamed K-Town, crams an intense scrapbook of neon signage, supermarkets,...
Cloudy and milky sweet with a touch of tangy fizz, makgeolli is a perfect counterpart to flavourful Korean fare....
In recent years South Korea has become better known for its technology than its food. However, thanks to delicacies...
k-food

, , K-Food News, 0
Known by many as Siroo — and only Siroo — this Annandale shop takes its name from the earthenware...
k-food

, , K-Food News, 0
Andrew Lim admits that he was always that friend — the one who was overly particular about his food...
Gogi will offer some of the flavors from traditional Korean food with influences from other Asian cuisines. Diners can...
GREENWOOD, Ind. -- Unnineh is the Korean word for "sister," and that's what three best friends consider one another. Together, they...
Whether it's authentic cuisine, an American take on classic dishes or a unique fusion version, there's no shortage of...
Mimi says honestly she feels more at home in California. But she still gets cravings for 'Seoul Food' in...
k-food

, , K-Food News, 0
Korean food is becoming a popular mainstay in Vancouver's food scene—there's probably always someone in your friend circle who is...
If you enjoy Korean food you're in luck — we've found the freshest San Francisco eateries to quell your...
Within minutes of meeting Seung Hee Lee, two things become abundantly clear: The South Korea-born Atlantan loves food (especially...
Twenty-nine years later, nearby shopping centers are home to countless Korean restaurants, and Annandale has become a must-visit dining...
Welcome back to Food Crawls, a series in which Eater Boston staffers guide you (virtually) on various food (and booze)...
The 2018 Winter Olympics are taking place right now in South Korea, and with them come a pair of certainties: NBC...
The 2018 Olympics continue in PyeongChang, South Korea, and that means the world is newly focused on the culture of the...
Craving kimchi and dolsot bibimbap? The North Philly neighborhood of Olney has historically functioned as the city's Koreatown —...
The fact that there are over 100 different types of kimchi should tell you something about the pride Koreans...
If you've ever refrained from ordering something because you didn't know how to pronounce it, we totally feel you. But...
MANILA -- Korean BBQ has been all the rage in the Philippines, and one of the newest and biggest...
BURLINGTON, MA -- It's hard to find a unique, local dining experience in Burlington, particularly if you're dodging malls...
Wow everyone at your next potluck or get-together by updating the classic deviled egg with a Korean staple! Kimchi...
Eater, which supplies food news and dining guides to all eager foodies across the country hosts a fantastic Youtube...
K - Food Week 2017 is the first event in the Virginia, Maryland and Washington D.C. area to spotlight...
Announcing Restaurant participating in K-Food Restaurant Week 2017!!  Casual full-service restaurant serving cooked-to-order signature Korean fried chicken, and Korean...
AUTHENTIC KOREAN BBQ "Smoky meat barbecued Korean-style is the obsession at these K-pop-blaring 24-7 hot spots, as evidenced by...
K-FOOD RESTAURANT WEEK (October 2-6) FEATURE: Tosokchon " Amazing!!! Probably one of the best Korean cuisine I've ever had!...
Make sure to try the bingsoo at one of Siroo Juk Story and Tea Cafe's 2 locations during K-Food...
Woo Lae Oak Tysons Corner is taking part in Restaurant Week 2017! This is the perfect place for a date...
Feeling hungry??Gombawoo in Annandale should be on your radar for delicious Korean food! Located in Annandale, Virginia Gombawoo is...
K-FOOD RESTAURANT WEEK (October 2-6) FEATURE: BLUE SAND SEAFOOD Blue Sand Seafood is the authentic seafood restaurant that locals...
Happy to have Sorak Garden Restaurant on board for K-Food Restaurant Week 2017! Sorak Garden serves Traditional Asian-style setting...
Korean food is best when shared with friends! Jangteo 7080 in Annandale should be your destination for a friends...
Brown Rice Korean Grill is taking part in Restaurant Week 2017!  MAKE YOUR OWN BIBIMBAP!! There is no protein....
Soricha Tea Theater will give you a traditional Korean experience right in Annandale, Virginia! Looking for a unique Restaurant...
K-FOOD RESTAURANT WEEK (October 2-6) FEATURE: Recommended Reviews Whenever I'm in Centreville, this place is always high on my...
K-FOOD RESTAURANT WEEK (October 2-6) FEATURE: Announcing the first round of participating restaurants this week!! We'll kick things off...
k-food

, , K-Food Talk, Korean Food, 0
Heebeen in Alexandria is the biggest Korean restaurant in the Metropolitan area… wow!! Heebeen serves all you can eat...
Casual setting for traditional Korean cooking from BBQ ribs to specialty tofu stews.
K-FOOD RESTAURANT WEEK (October 2-6) FEATURE: Discover Famous Korean Chimaek! Located in Annandale, Cheogajip Chicken's fresh chicken is tender...
K-FOOD RESTAURANT WEEK (October 2-6) FEATURE: At ZZAAM! Fresh Korean Grill, we believe in offering our guests a Fast,...
K-FOOD RESTAURANT WEEK (October 2-6) FEATURE: From the owners of Mama's Kitchen (est. 2004) on VCU campus, K-Town Kitchen...
bethanderson1123

, , Korean Food, 0
Quality seafood restaurants are not easy to find. Seafood spoils sooner than other meat products and that is why...
abbeycaron8186

, , K-Food News, 0
This is the fourth in a series of interviews with chefs at Michelin star-awarded restaurants in Korea ― ED....
'When we prepare food n temples, we view nature and ourselves as one.' – Venerable Seonje Traditional Korean Buddhist...
New York, NY (PRWEB) November 10, 2016 – Two historic affairs are happening in the week of November 6th, 2016,...
SEOUL, Nov. 3 (Yonhap) — Ramyeon, Korean instant noodles, have succeeded in captivating consumers in Taiwan, where its local...
Traditional Korean liquors brewed by centuries-old fermentation methods have the air of stuffiness that one would expect from heritage...
South Korean food giant Samlip General Foods announced that it has decided to change its corporate name at the...
SEJONG, Oct. 25 (Yonhap) — Hundreds of Korean traditional dishes, beverages and desserts will be displayed in the heart...
SEOUL, Oct. 21 (Yonhap) — A traditional Korean food festival kicked off on Friday to introduce the representative seasonal...
Major South Korean food and beverage companies are diversifying their business portfolios as they are reeling from a drawn-out...
(The Korea Times – By Yoon Ja-young) A young Korean chef won a prize at an international Chinese culinary...
Korean food fest rethinks traditions: World Hansik Festival celebrates innovation and creation in cuisine The image of Korean food...
Food foundation head to update Korean cuisine, co-hosts 2016 Hansik Festival By Kim Ji-soo Yoon Sook-ja, chairwoman of the...
SEJONG, Sept. 21 (Yonhap) — A festival of traditional Korean food, known as hansik in Korean, will take place...
abbeycaron8186

, , K-Food News, 0
EAST RUTHERFORD — Grapes, slices of oranges, and Korean rice cakes were served Thursday to seniors at the Southwest...
Songpyeon Half-moon Rice Cakes | 송편 This rice cake is made by kneading non-glutinous rice flour with boiling water, filling...
Korea's top talent agency SM Entertainment plans to launch multi-conceptual dining venue SMT by early next year to promote the most...
SEOUL, Sept. 7 (Yonhap) — South Korea's organic food agency said Wednesday that it plans to set up a...
(Korea Joongang Daily) Korean bakeries, restaurants and cafe chains are expanding rapidly overseas, as the popularity of Korean and...
Gen Korean BBQ House, known for its ridiculous 2+ hour lines, is now offering a delivery service through GenDelivers.com...
(Korea Herald) On the morning after a night of heavy drinking, many hungover Koreans feel better after having a...
SEJONG, Aug. 29 (Yonhap) — An international trade fair for South Korean food and agricultural products will take place...
The 3rd Korean Food Photo Contest: The delights of Tasting Korean Food Application Deadline: September 18, 2016 http://www.hansikphoto.org/main_en?l=en
(npr) Everybody eats, which is what makes food a perfect choice to resolve conflicts and foster connections among nations....
In the midst of this unusual heatwave, most locals tend to rely on the usual "go-to" summer foods in...
(Businesskorea.co.kr) Nongshim announced on August 17 that it saw its global sales grow 13 percent in the first half...
(Korea Herald) Omurice is fried rice wrapped in egg omelette. It's a fusion dish that combines Asian fried rice...
The wildly popular Gen Korean BBQ House,which brought its long waits for Korean grill dinners to San Jose a year...
ARLINGTON, VIRGINIA, U.S. — Three executives representing Korean flour milling companies will travel through the U.S. Pacific Northwest Aug....
abbeycaron8186

, , K-Food News, 0
Korea held various cultural events on Copacabana Beach on Saturday to promote the 2018 PyeongChang Winter Olympics. Korea has...
k-food

, , Korean Food, 0
(Sunnyside Post) Sunnyside residents will have a selection of up 50 flavors of chicken wings when Korean restaurant chain Pelicana...
Leading Korean Fast-Casual Chain Expands in West LA OS ANGELES, Aug. 5, 2016 /PRNewswire/ — Bibigo, a leading international fast-casual restaurant offering...
SEOUL, Aug. 5 (Korea Bizwire) – South Korea will promote Korean traditional foods during the Summer Olympics in Brazil through...
SEOUL, Aug. 5 (Yonhap) — Frozen foods are gaining huge popularity in South Korea thanks to a rise in...
LOS ANGELES, Aug. 2 (Yonhap) — A global K-pop festival in Los Angeles has brought together local fans, going...
sweet89

, , Korean Food, 0
Kudo Society Care celebrating the 1st year anniversary coming Saturday on August 6, 2016. Full day event (Spin to win...
Korea's food service industry went into panic mode after the Constitutional Court Thursday cleared a new antigraft law...
 A four-floor facility that recently opened in Seoul's Jung District is designed to offer visitors access to "all things...
ddmom1

, , K-Restaurant Review, 0
A new restaurant extolling the virtues of eating while drinking—or is it the other way around?—is serving up...
The organizers of the 2018 PyeongChang Winter Olympics on Thursday said they will open a promotional center in Rio...
Summer in Korea is in full force, bringing with it muggy weather and bouts of heavy rain. As temperatures...
Suji's Korean Grill, a new fast-casual restaurant serving modern Korean food, has opened for business in Omaha, Nebraska, at...
Featured Image: A mixed rice salad called yeoshimkkotbap. (provided by Gangwon Province office) Three host locations participating in...
Korean food is gaining interest overseas from consumers outside of the usual group of Korean residents and a...
Eating at a Korean restaurant is always a bit of a risk for my husband and me. His...
Kwang Uh (BaRoo) will have Cooking Demonstration at upcoming event Flavors of LA. KWANG UH A native of Seoul,...
K-Food Junior Chef Culinary Contest 2016 – Discover the winning recipes with Korean Ingredients. Be Creative with Korean ingredients!...
It's hot summer day. Why don't you have Samgyetang to keep your health? 🙂 Samgye-tang (Gingseng Chicken Soup): This...
Traditional Korean dish kimchi will soon make its debut on Emirates Airline and Delta Airline flights. FoodBerry, a...
(From Food & Wine) Koreatown is the place to be now that upstart chefs are bringing fresh creativity to...
Lee Dong-Phil, Minister of Agriculture, Food and Rural Affairs South Korea's rapid industrialization over recent decades has taken its toll...
CHUNCHEON, July 6 (Korea Bizwire) – "The Palace Exploded the Diced Chicken", "Mixed Sea Food Iraq Government Office Surface", "Fried...
It's official: H Mart, the national chain of Asian megastores, is coming to Arizona next summer. Company and Mesa leaders have confirmed...
The kimchi dolsot at Hot Stone Korean Grill on North Rock Road is served in a searing hot stone...
There are lots of cooking shows in Korea. One of my favorites is Cook Representative on JTBC (in Korean: 쿡가대표,...
From 9-11 June 2016, The World's 50 Best Restaurants held a series of collaboration KoreaNYC Dinners, in association with...
Many of Korean food has its own story. Do you know Korean Traditional Food, Tang Pyeong Chae? Tang Pyeong...
NY Daily News introduce KoFoo. It says "KoFoo is perhaps best known for its kimbob, or kimbap, the sushi-like...
LA PALMA, Calif., June 23, 2016 /PRNewswire/ —  Bibigo, the leading maker of Korean pantry staples, will be showcasing new Beef...
The spicy Korean pork sandwich, Heirloom BBQ in atlanta was named to Eater.com's guide of "23 Essential Barbecue Dishes in...
Braised Dubu in Soy Sauce: Dubu-jorim is a side dish made by lightly frying dubu (tofu) in an oiled...
Eater Austin selected Top Korean BBQ Restaurant in Austin. According to Eater Austin " In Austin, barbecue isn't all brisket and ribs. Korean barbecue makes for an...
Kate Young introduced recipe of Yuk Hwe on the Guardian. She picked this Korean dish from the book, vegetarian,...
BOP went to Alaska! hahaha~~ This article starts with meaning of "BOP". I read it and see photos, and...
Do you know what "Bob" means in Korean? It is cooked rice. I saw review of Bob-bob Korean Grill...
Korean crispy chicken and yangnyeom tongdak has getting popular. OB bear and Kyochon are the most famous Korean chicken...
Do you like Soju? NBC News introduced Korean Alcohol like Jinro soju, hite beer and etc also. It says...
Hanbun's review on Chicagoist. Jennifer Olvera reviewed "Usually, food court fare doesn't wow. And it certainly isn't destination-worthy. However, Hanbun —...
abbeycaron8186

, , K-Food News, 0
K-Food: Korean Home Cooking and Street Food by Da-Hae and Gareth West has been selected Cookbook of the week...
Jenn Harris from LA Times introduced Recipe of Faith & Flower's Deviled Jidori Eggs. He wrote "For nearly a...
Merrill Shindler (Los Angeles-based freelance dining critic) review on Hot n Sweet Chicken on San Gabriel Valley Tribune. Merrill...
Los Angeles Magazine mentioned about Hanjip Restaurants. Here is the article. If you have a hankering for some soju...
There are a lot of Korean food menu cooked with laver. I'd like to introduce its nutritional information, and...
I found Mr.Bossam Korean Restaurant's article on LA Times, and I'd like to share it with K-Food Community members!...
Here is Kimchi Pancake Recipe for Korean Food Lovers! 🙂 (Makes 5 sheets) 13¼ oz (400g) well-fermented baechu-kimchi (napa cabbage kimchi)...
I'd like to introduce "Mini Bulgogi Salad". I went to A Conversation with Food Director Soo Jin Kim last year, and she...
I went to Danji at New York City. Danji is one of very famous Korean Restaurant, specially owner chef...
Finally it's Friday~ 🙂 How about Kimchi Pancake with Korean Rice Wine! Here is description of Kimchi Pancake from...
I love Korean Food. Specially, little portion of side dishes are my favorite.