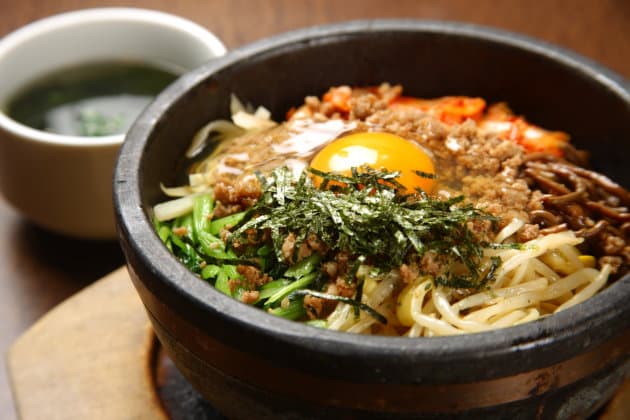 The 2018 Olympics continue in PyeongChang, South Korea, and that means the world is newly focused on the culture of the country — including its food.
"Korean cuisine" is, like all regional cuisines, not something that's easy to sum up in just a few words. After all, humans have lived on the Korean peninsula — which currently makes up both South Korea and North Korea — for thousands of years, and Korea has existed as a nation for a century and a half.
The cuisine found today in Korea, and in places where the Korean diaspora lives, has developed over a long period of time and is much more complex than just kimchi or Korean barbecue.
But if chef Bill Kim of Urban Belly in Chicago had to sum up Korean cuisine in one word, it would be comfort.
"It's very heartwarming, humble, hearty, earthy," Kim, who was born in Seoul and immigrated to the U.S. at age seven, says of Korean food. "When you have Korean food it just really stays with you, and it's very comforting to have."
It's impossible to distill this complex cuisine into a handful of different favourite foods or dishes, but here are a few key starting points for curious eaters who want to learn more.
Read more: https://www.huffingtonpost.ca/2018/02/20/korean-food_a_23366344/