2023 K-Food Cook-Off
Thank You!
Big thanks to our fantastic contestants for their outstanding performances at the 2023 K-Food Cook-Off! These K-Food Enthusiasts wowed our judges with their exceptional dishes. We want to express our heartfelt gratitude to Cookology Culinary School, our emcees, judges, and sponsors for making this event possible.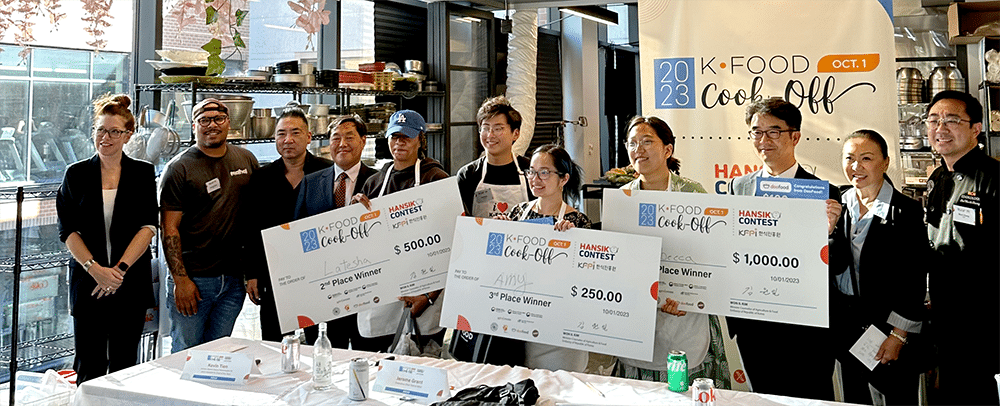 Congratulations to the Winners!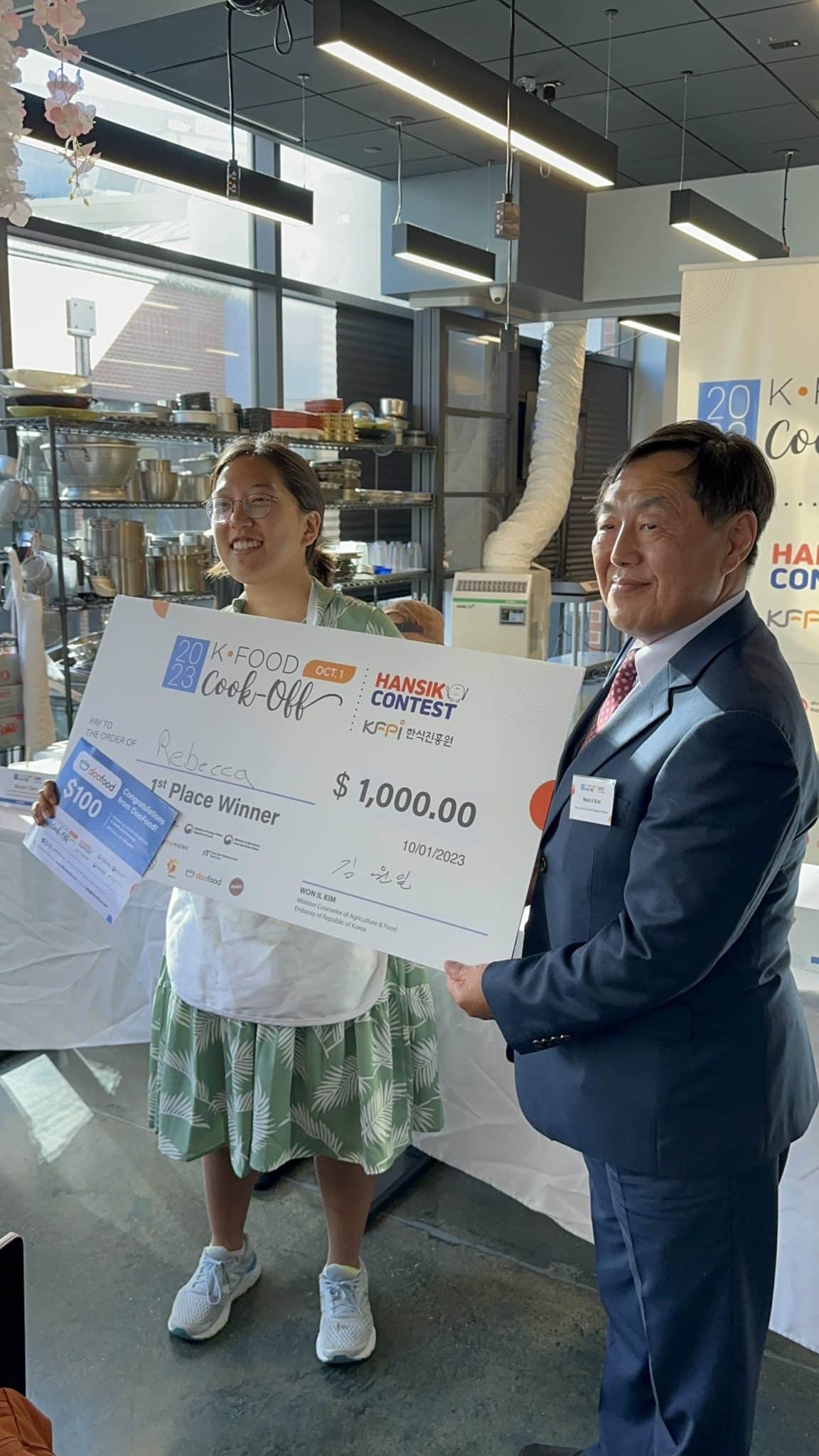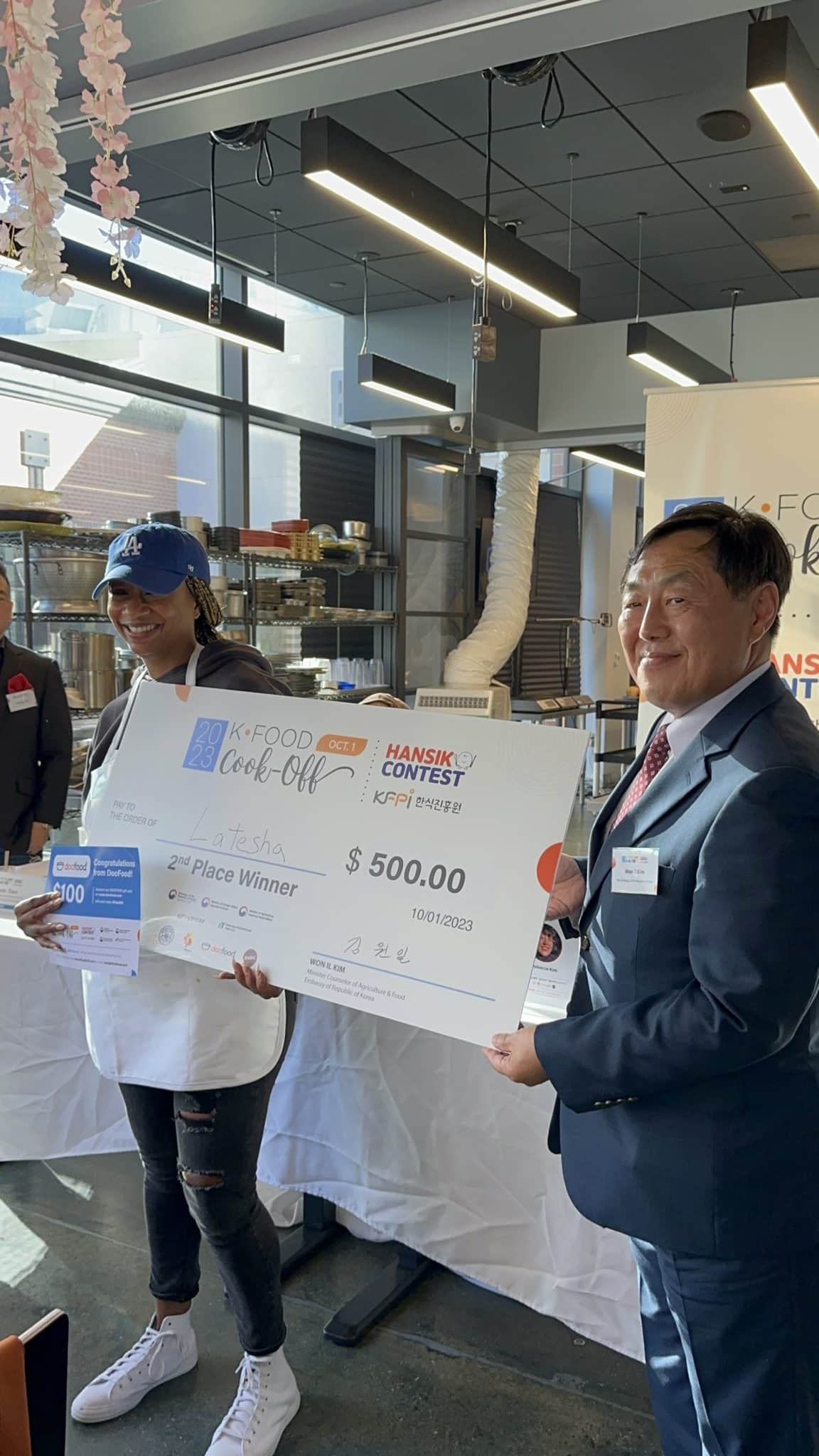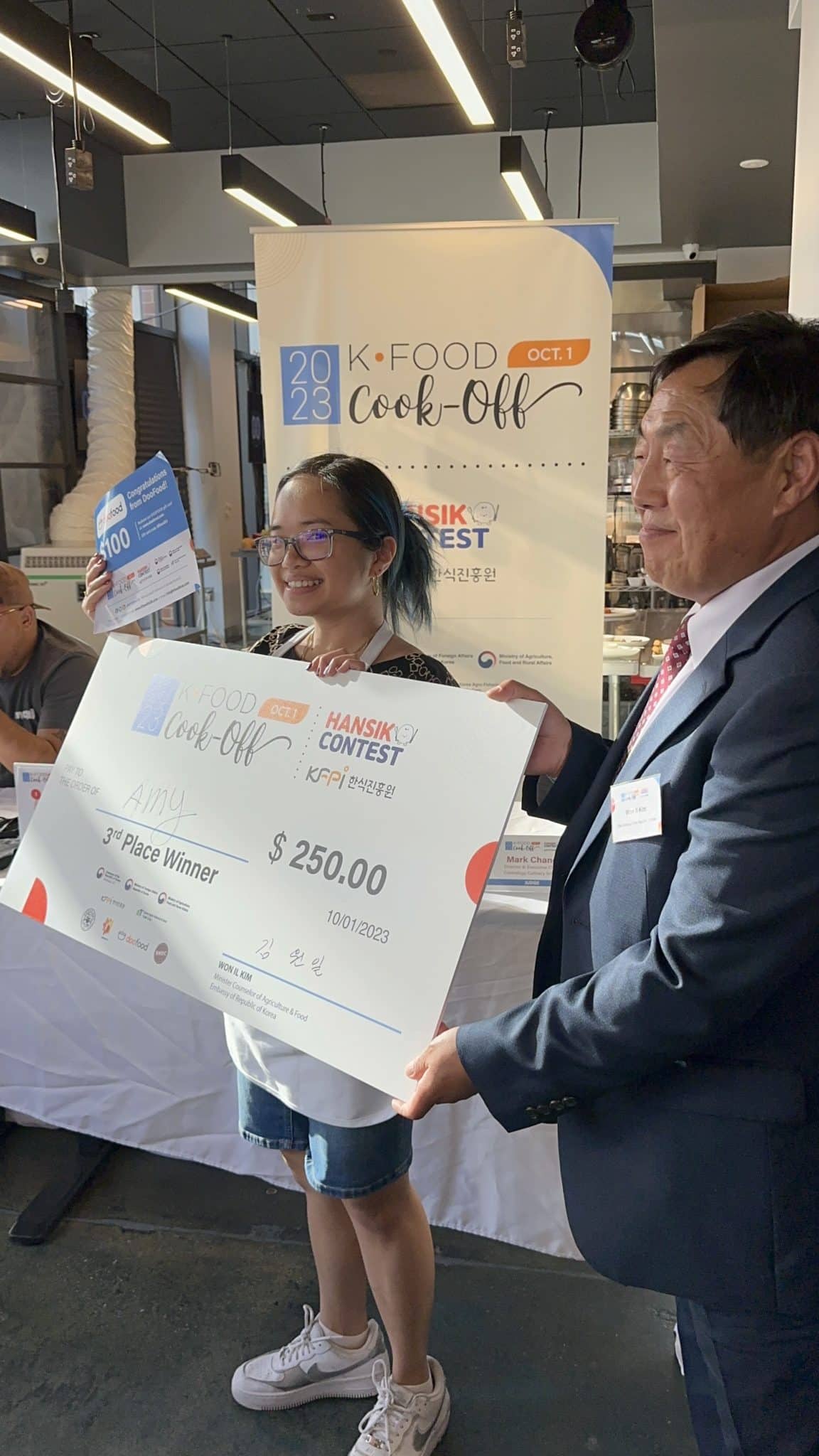 Special Thanks to Our Emcees, Judges and Sponsors
• Emcees: Chil Kong and Mihae Kim Stefani
• Judges: Mark Chang, Jerome Grant, Kevin Tien, and Charles Kim
• Sponsors: Gimga Design Group, Doofood, and RNDC
Their expertise in cooking and Korean dishes will leave a lasting impact on both our contestants and our audience.