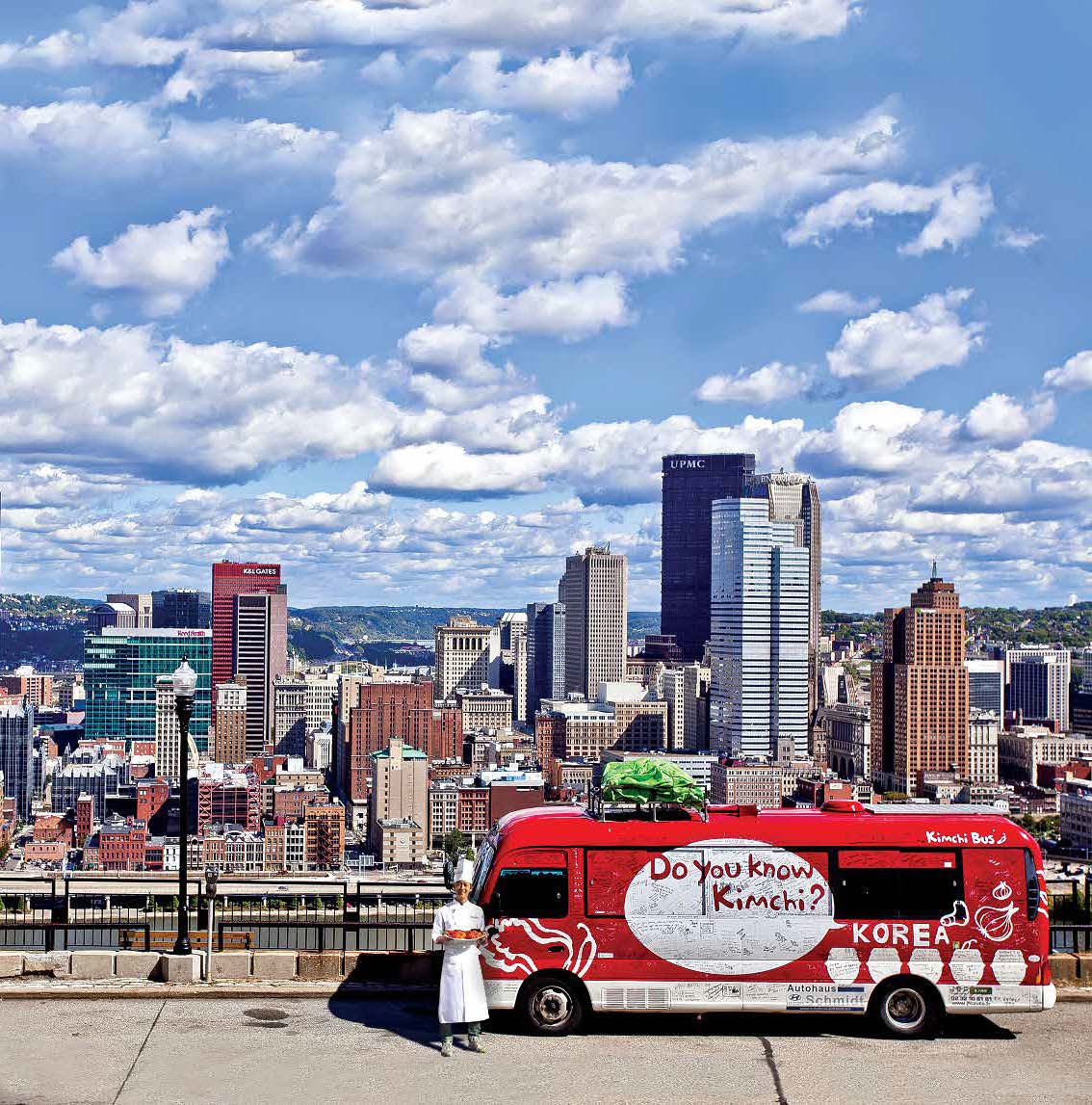 Riding the Kimchi Bus Around the World
Kimchi is an essential part of every Korean meal, and it's regarded as the most "Korean" of dishes in the broad world that is Korean cuisine and food heritage. One man has taken kimchi all over the world, trying to gain fans of the spicy fermented cabbage dish, all while promoting Korean cuisine and heritage. His name is Ryu Si-hyeong and he drives a food truck, called the "Kimchi Bus," to 34 countries around the world, covering over 80,000 km. He has even traveled across Europe for 220 days on a shoestring budget of just EUR 26 per day. Written by Kim Young-ihm, Editor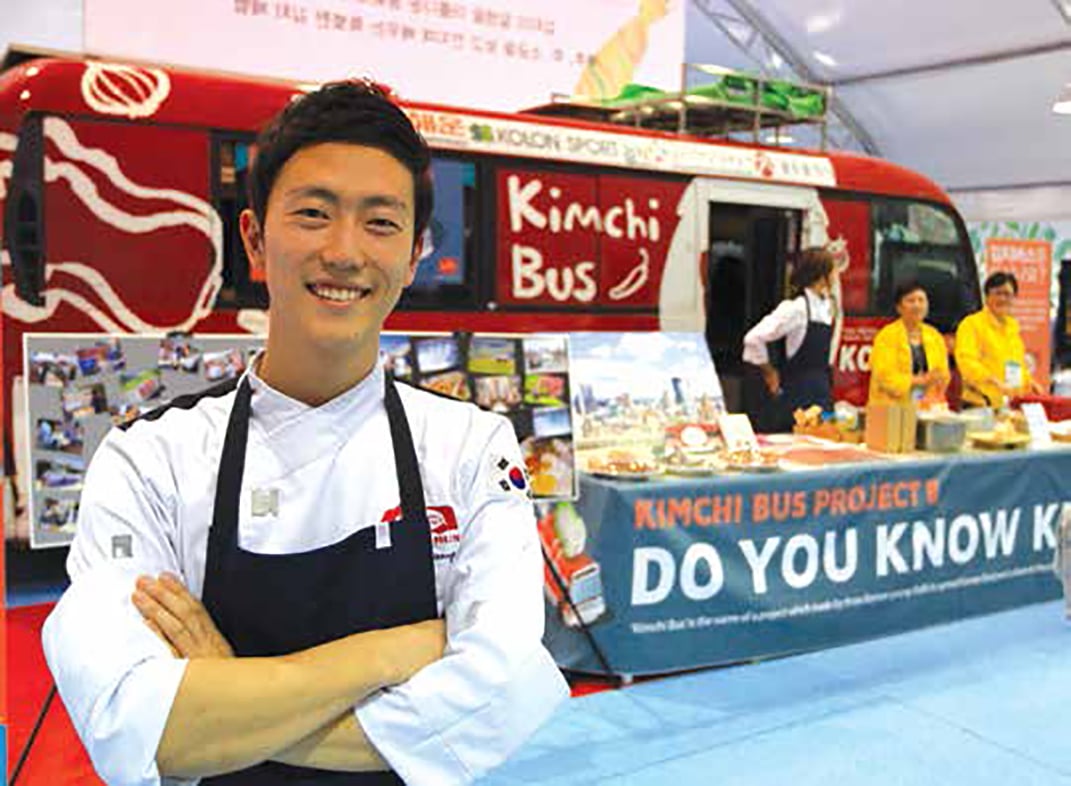 How Did the Kimchi Bus Project Begin?
Both my parents worked, which means I spent a lot of time alone at home cooking for myself. This naturally led to my decision at the age of 15 to become a chef. After entering culinary school at Kyung Hee University, three friends and I went on a 10-day backpacking trip that changed the way I viewed the world. The world I experienced while walking for 10 days without a penny was very different from the one I had read about in books. When I was 24, wanting to see the bigger world, I bought a one-way ticket to Europe with just 26 Euros EUR 26 in my pocket. The story of this trip was published in my book "26 Euros" put out by Random House Korea. After that, I gave a series of lectures as a travel writer. The Kimchi Bus was another project that began with just my unstoppable optimism. In 2016, I travelled all across South America during the Rio Olympics promoting the PyeongChang 2018 Olympic and Paralympic Winter Games, which had just ended and were a huge success. Now that the project has ended, the Kimchi Bus has become a new content-based business, combining cuisine and heritage. As a culinary arts major who likes traveling, people, photography and drinking, I combined my passions to come up with the idea of the Kimchi Bus, worked out the details, and brought it to life. The Kimchi Bus was inspired by my plan to drive around the world, but it soon went from a dream to an actual goal. I took my proposal to many companies, including Hyundai Motor, Kyung Hee University, and Kolon Sports and sought sponsorship for a 80,000 km journey to 34 countries. This enabled me to promote the most ubiquitous of Korean foods; kimchi.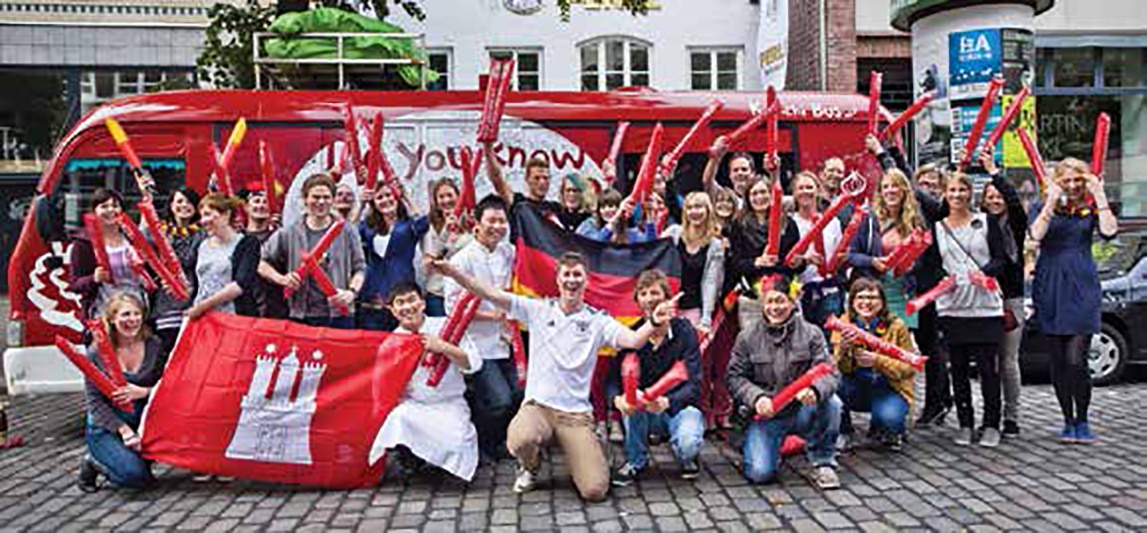 With Interest in Korean Food Growing All Around the World, What Do You Think Kimchi's Role Should Be?
I think the Kimchi Bus carved a Kimchi Road across the world, promoting Korean cuisine and heritage through the localization of kimchi into fusion dishes. Our mission was to "share thousands of years of Korean cuisine with the world." Each nation has its own signature dish, and I think combining such dishes with kimchi was a good approach. Adding kimchi to any national dish creates a whole new dish that leaves a much more lasting impression. Before I embarked on the Kimchi Bus project, I had the chance to taste kimchi-based dishes from all over the world at the World Kimchi Culture Festival in Gwangju. Ambassadors to Korea from various countries and international visitors were also present. They all gave high praise to the food, saying, "Wonderful!" This was where I saw the potential of kimchi. I think kimchi, being the most "Korean" food item and ingredient at the same time, has an important role to play in creating fusion cuisine localized to every country in the world.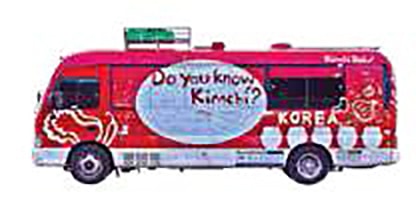 Any Interesting Stories from the Kimchi Bus Project?
The 400-day project ended as a success, and I accumulated a wealth of valuable experience. After many complications, we were able to load the Kimchi Bus onto a ship to Russia. However, the trip wasn't easy. Being inexperienced, we were robbed twice, and got into arguments when faced with unexpected difficulties and conflicts of opinion. In the Russian Far East, we had to ship the Kimchi Bus itself by train due to cold weather. Nevertheless, we were able to travel from Russia into Ukraine, Poland and the rest of Europe, showcasing in 27 countries the wide range of kimchi-based fusion dishes out there. This included kimchi pizza, a kimchi burrito, and kimchi borscht, alongside Korean classics such as bulgogi and kimchi stew. We successfully made kimchi with 100 cabbages at the Korean Cultural Center in Russia, in Moscow, staying up all night to prep the ingredients with a chopping board the size of my palm and a blunt knife. We were applauded at the best culinary school in Russia for our lecture on Korean cuisine. At a famous restaurant in Paris, we made a Korean food buffet for 100 French gourmands. The trip was a dream come true for a chef. Before I knew it, I had spent months on the Kimchi Bus. We drove through 34 countries around the world. From the outside, the Kimchi Bus is no different from a food truck that sells food while moving from place to place. It was like traveling in a camper van and sharing the food I made with friends I met in these foreign lands. It was a special experience and a dream come true to drive a vehicle called the Kimchi Bus and to share free Korean food at each new destination.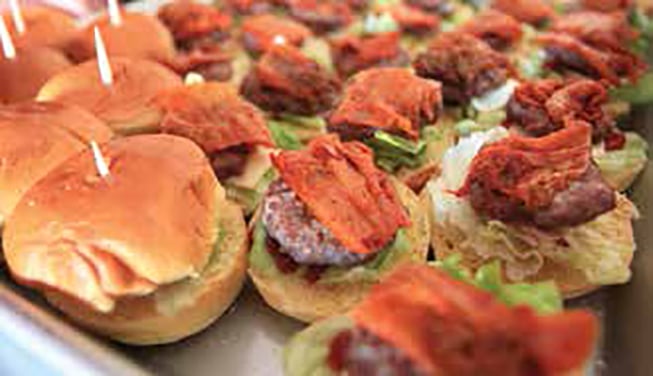 What Are Your Plans For the Future?
The Kimchi Bus and the Bibimbap Backpackers will team up once again in 2018, after six years. We decided to move beyond competing with each other, and to join forces in growing the pie, so to speak, as the two surviving teams that will work on promoting Korean food globally. Food has its limitations as a channel for cultural promotion. People will leave our booth once they finish eating. There isn't enough time to tell them about our heritage or traditions, given the short time they're with us. So I had the idea of a "marketplace" of Korean traditions and heritage, presenting not just food but various aspects of our heritage. This developed into the Cultural Peddler project, which aims not only to sell products but to spread Korean traditions and heritage from place to place. We use the medium of food to communicate our traditions, but now we want to create a larger marketplace where people can experience and interact with all things Korean across a wide range of content.