Featured Image: A mixed rice salad called yeoshimkkotbap. (provided by Gangwon Province office)
[The Hankyoreh] Three host locations participating in move to promote the region's unique cuisine ahead of Olympics
In order to bring global attention to the food of Gangwon Province – where the 2018 Pyeongchang Winter Olympics will take place – three cities and counties in the province have cooked up new "fusion dishes" featuring local ingredients.
On July 18, Gangwon Province announced that it would be showcasing its 2018 provincial delicacies and holding a tasting at 11:30 am on July 20. The showcase and tasting will be taking place at the Hansik (Korean food) experience zone at the Seoul center of the Korea Tourism Organization (KTO).
During the event, chefs representing Pyeongchang County, Jeongseon County and Gangneung City will be demonstrating one delicacy each. This will be followed by a tasting, at which guests will have a chance to try three dishes from each of the areas.
Pyeongchang, which will be hosting the Olympic opening and closing ceremonies and the snow sports, has arranged for prominent chef Edward Kwon to do its demonstration. Kwon will be preparing a mixed rice dish called yeoshimkkotbap, one of Pyeongchang's ten select dishes. The tasting will feature buckwheat pasta and trout dumplings, featuring the local delicacies of buckwheat and trout.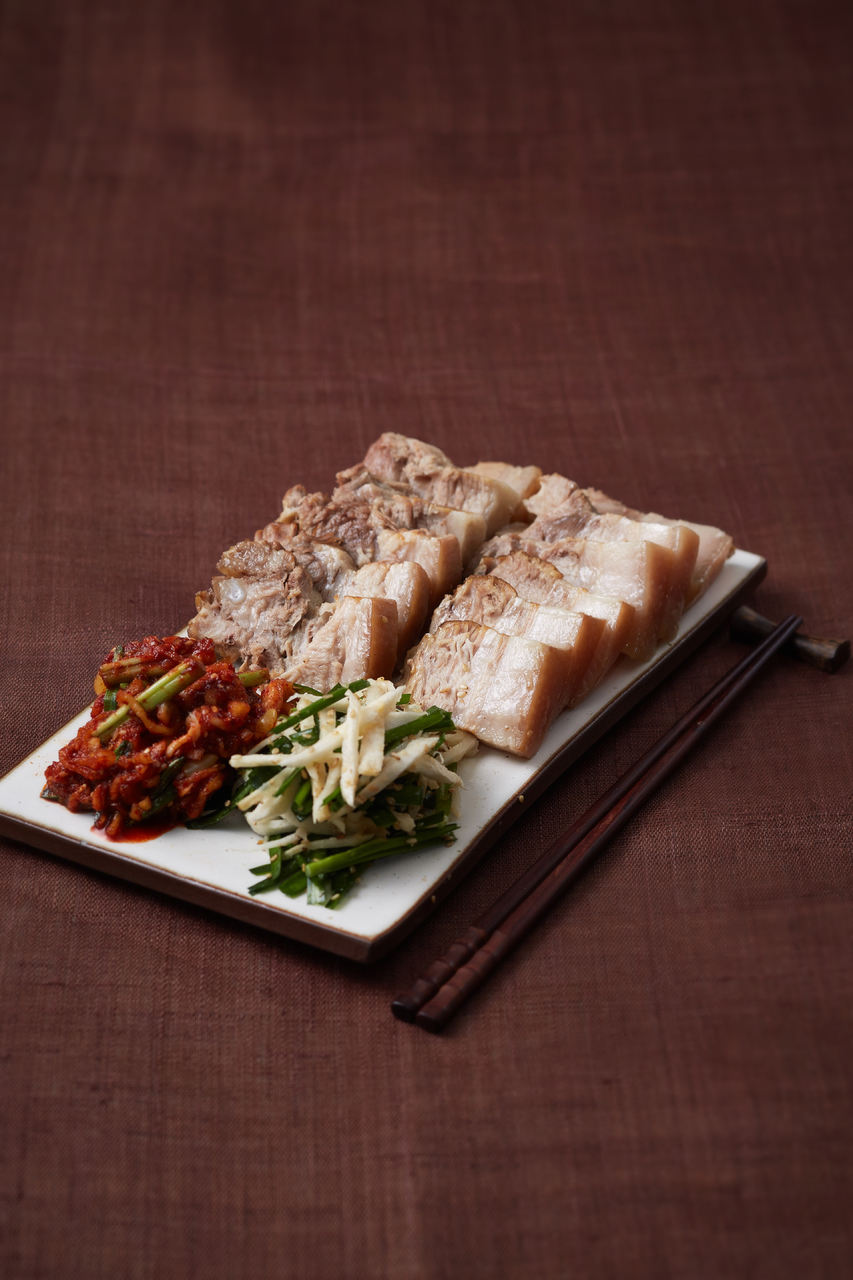 Seodeok bossam, a dish of boiled pork garnished with a pungent root

Jeongseon, where the skiing competitions will be held, has lined up Kim Su-jin, culinary director for the film "Le Grand Chef." Of the ten delicacies that Jeongseon has selected, Kim has chosen to showcase deodeok bossam, a dish of boiled pork garnished with a pungent root. The food tasting will feature gondeure bibimbap (rice mixed with a mountain herb) and corn pudding, both of which highlight local ingredients.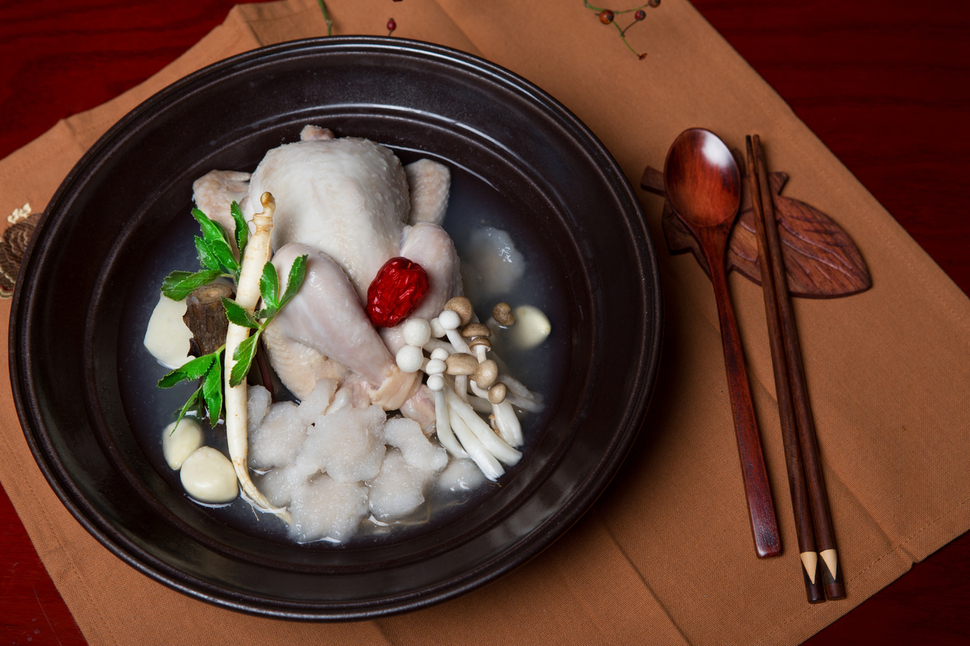 Samgyeongshimi, ginseng chicken soup with small dumplings (provided by Gangwon Province office)

Gangneung, the site of the skating competitions, has brought on board Kim Ho-seok, a professor of foodservice management at Catholic Kwandong University. Of the ten dishes the city has concocted, Kim will be giving a demonstration of samgyeongshimi, or ginseng chicken soup with small dumplings. The dishes that will be available during the tasting are tofu salad and samseon mixed rice.
Since July of last year, Gangwon Province and the three areas where Olympic events will be held – Pyeongchang, Jeongseon and Gangneung – have been each developing 10 distinctive dishes that feature local delicacies with the hope of tickling the taste buds of domestic and international visitors to the province. After the event, Gangwon Province will be instructing local restaurateurs in the techniques of cooking these dishes.
"This event is designed to bring attention to the representative dishes of Gangwon Province that we've prepared for the Olympics," said Lee Jong-cheol, who is in charge of tourism and the Olympics for the Gangwon Provincial Office.
"Moving forward, we'll be focusing on promoting and distributing these special dishes in partnership with local restaurants so that they can please the palates of domestic and international tourists during the Olympics, thus stimulating tourism and boosting the income of people living in the province," Lee said.
By Park Soo-hyuk, Gangwon correspondent
Please direct questions or comments to [english@hani.co.kr]