RAMW ANNOUNCES 2018 RAMMY AWARD WINNERS
Washington, DC (June 10, 2018)—Top foodservice industry professionals and their fans gathered tonight at the Walter E. Washington Convention Center for the 36th Annual RAMMY Awards as Restaurant Association Metropolitan Washington (RAMW) announced winners in 21 award categories.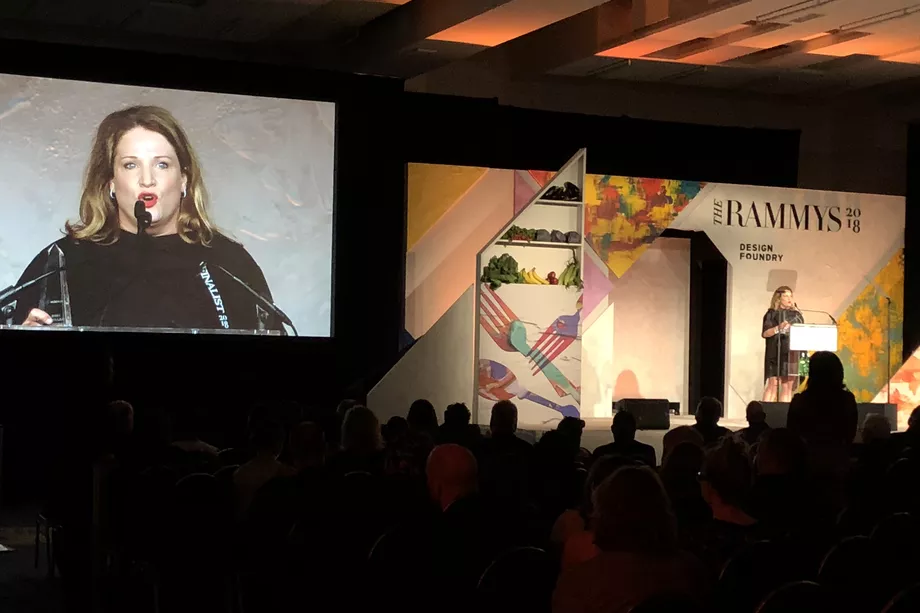 Centrolina founder Amy Brandwein at the 2018 Rammy Awards. Tierney Plumb/Eater DC
The selection process for the winners involved two esteemed groups, the voting public and an anonymous panel of volunteer judges, consisting of food and dining journalists, educators and foodservice industry professionals. The voting public decided the winners in four categories: Favorite Gathering Place of the Year, Upscale Brunch, Everyday Casual Brunch and Favorite Fast Bites.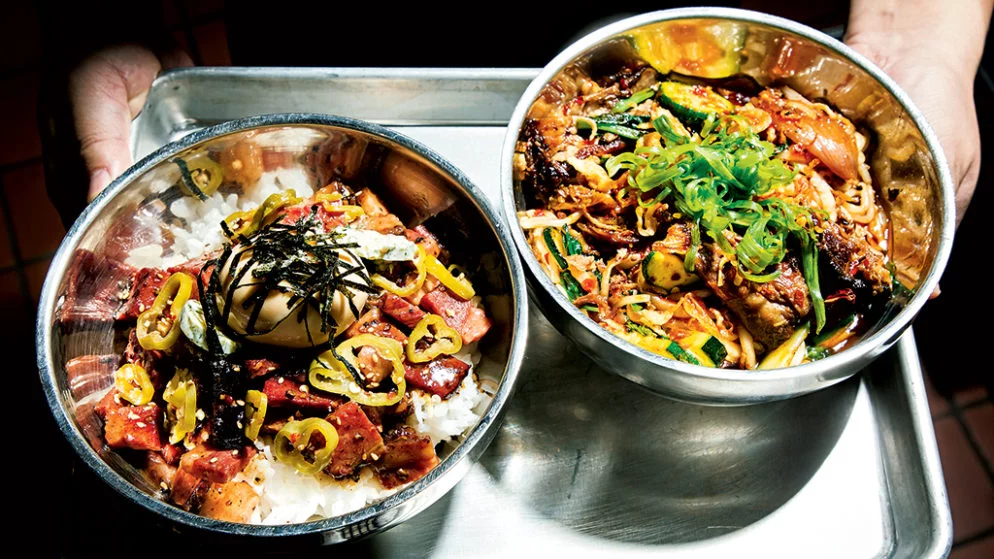 Brisket with rice and cumin lamb noodles at Chiko. Photographs by Scott Suchman.
The RAMMYS had another successful celebration of the food industry in DC for 2018 and they chose to highlight Korean food and culture again this year.
The Korean booth was sponsored by the Embassy of the Republic of Korea. H-mart, Youngwon Trading, and Siroo helped by partnering at this year's event. We also had the pleasure of featuring Chef Eom Kyo, who talked about the Korean cuisine highlighted during the event.
As you can see in the pictures below, Korean food was a big hit this year! Jaeyook Gui and Haemul Soonduboo were especially popular. Korea has been involved with the RAMMYS for three consecutive years, and we will continue to make efforts to promote the food culture of Korea in the future.