K-Food Restaurant Week 2018 has officially concluded with substantial success!
Korean Food Restaurant Week serves as a facilitator for Korean cuisine and culture. We have seen a spike in participation this year, as we have seen an increase in restaurant participation and outreach! We hope that K-Food Week 2018 brought as much joy to you and your teams, as it did for us and that this event was a great opportunity for you to showcase a variety of Korean foods. Thank you again for participation this year and we look forward to your involvement next year.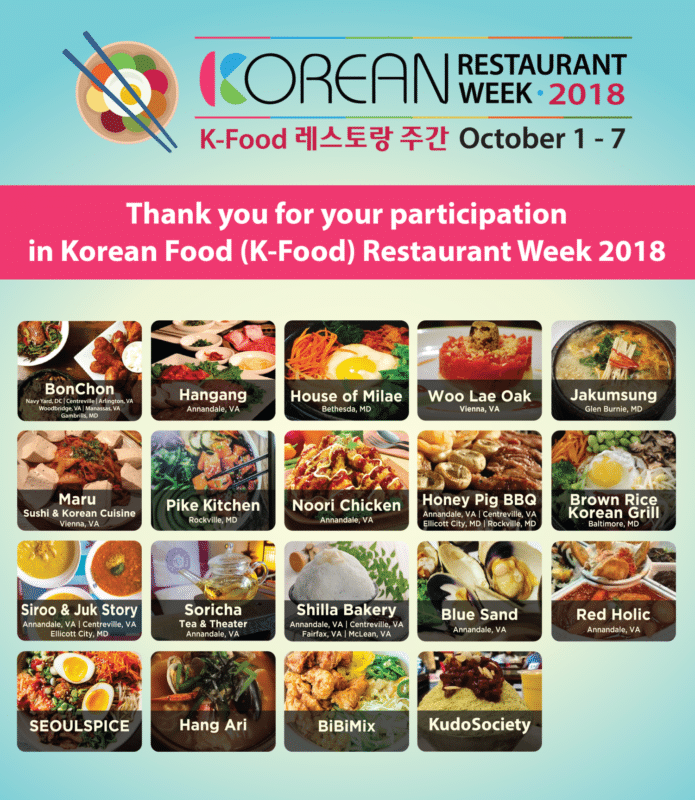 Congratulations to Jennifer L. for receiving 5 stickers from House of Milae Korean Restaurant (3), Bonchon, and Red Holic and completing her K-Food Pass during #KFoodWeek18! Thank you for participating!