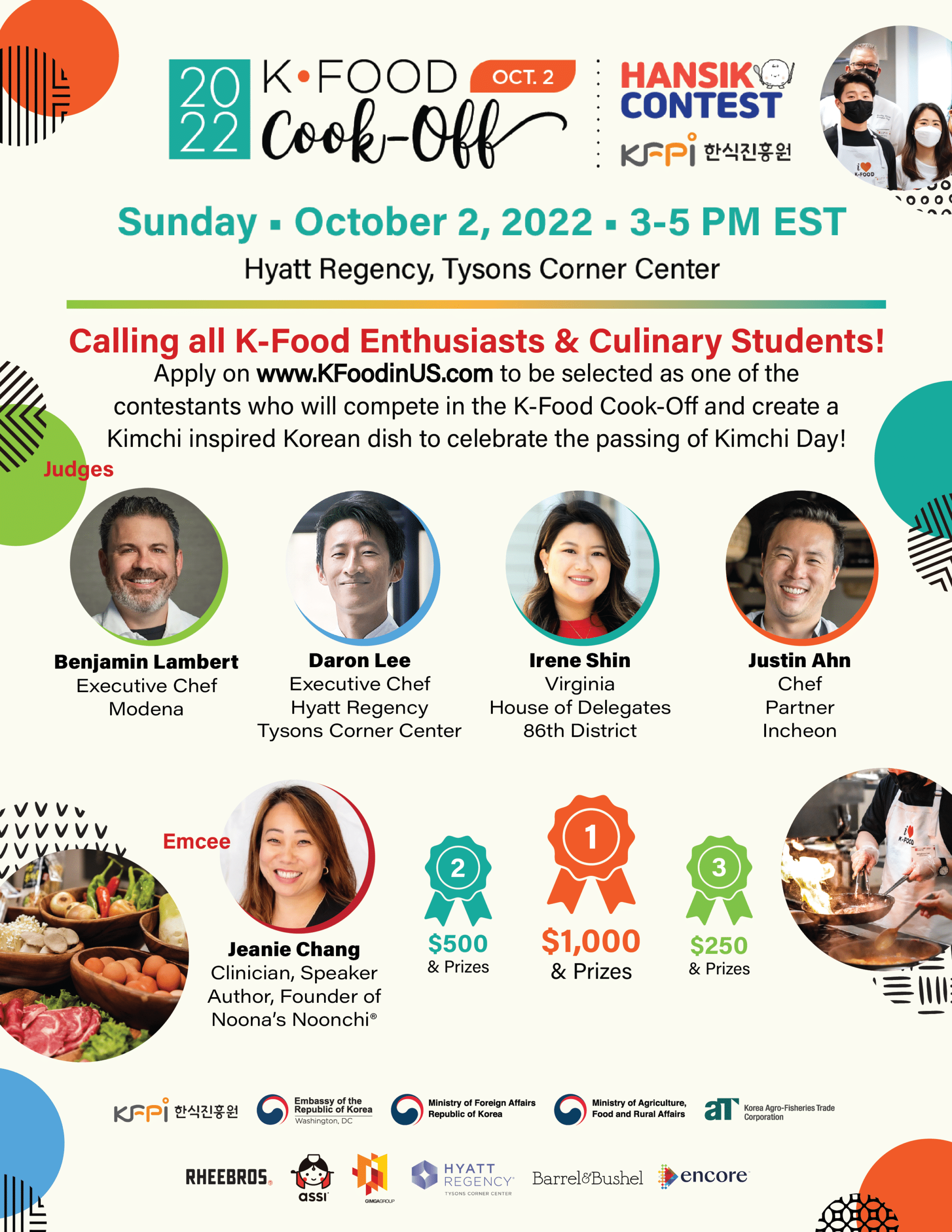 * Please Note: This is an invitation-only event. 

Eligibility
Open to legal residents of the United States of America at least 18 years of age, culinary students, and K-food enthusiasts 

The contest is NOT open to professional chefs

Finalists must be available on the day of the contest

Applications must be submitted by 5 PM ET, September 26, 2022 (no exceptions)
Contestants & Finalists
Submit the contestant application form on kfoodinus.com. *Incomplete forms will not be accepted

Submit a headshot and short bio for promotional purposes (must consent to share images, videos, and any information provided for the contest on the KfoodinUS.com website and on social media)

Up to 5 Finalists will be selected from among the applications to compete in the 2022 K-Food Cook-Off
Awards Ceremony
Awards Ceremony will immediately follow the Cook-Off
Questions?