K-Food Cook-Off 2021
Calling All Culinary Students & K-Food Enthusiasts
Application Submission Closed!












Prizes
1st Place: $1,000 + prizes + Spend a day with an executive chef

2nd Place: $500 + prizes  

3rd Place: $250 + prizes

 

First 15 to apply will receive a K-Food gift bag.
Date
Contestant applications are open July 15th – September 10th

Sunday, September 26, 2021 | 3-5 PM EST
Venue
Hyatt Regency, Tysons Corner Center
7901 Tysons One Place, Tysons Corner, VA
Objective
Culinary students and K-food enthusiasts will have 45-minutes to create a K-food dish only using the provided ingredients but must incorporate kimchi to complete their dish!
Eligibility
Open to legal residents of the United States of America at least 18 years of age, culinary students and K-food enthusiasts.

The contest is NOT open to professional chefs.

Finalists must be present at the Hyatt Regency on the day of the contest.
Contestants & Finalists
To enter, participants must complete and submit the application to info@kfoodinus.com incomplete forms will not be accepted.

3-5 finalists will be selected from among the participants to compete in the K-Food Cook-Off based on the application process done by Gimga Design Group LLC taking into account the various levels of experience, and Korean food knowledge.
Finalists must submit photo images and bio for promotional purposes.

Finalists must consent to share their images, videos and any information provided for the contest on the KfoodinUS.com website and on social media.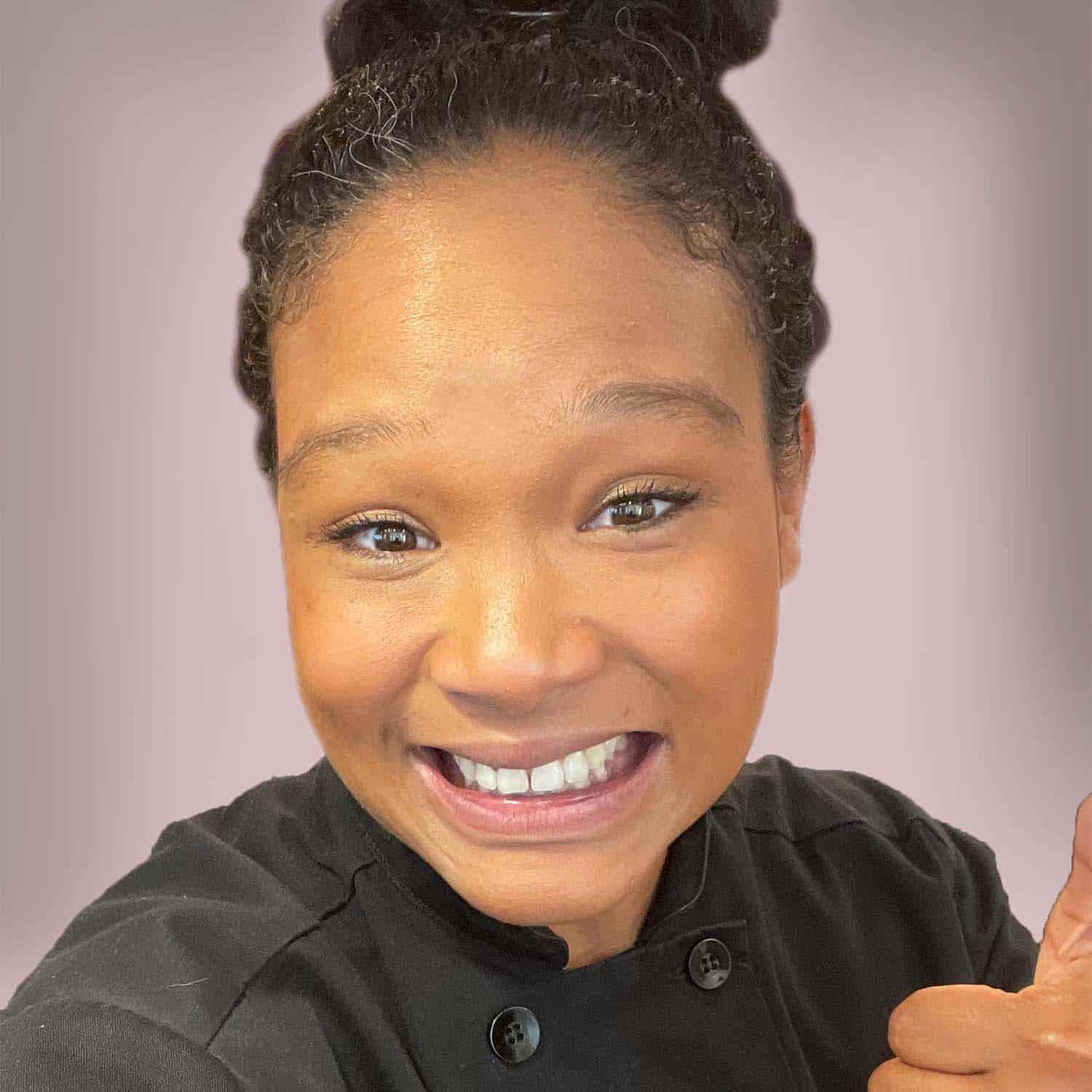 Chef Patrice Cunningham— Founder, Executive Chef, Tae-Gu Kimchi & Cooking with Patrice
Born and raised in Washington, DC, Patrice Cunningham is the founder of Cooking with Patrice LLC, which focuses on sharing her culinary passion and heritage for Korean-American cuisines. She started her catering business in April 2019. When the pandemic hit, she took the opportunity to focus on her dream goal of getting her mother's kimchi recipe into the grocery stores. She is currently selling her kimchi products (Tae-Gu Kimchi) at several farmers markets. She holds a Bachelor of Science in Biology from George Washington University and an MBA from Nova Southeastern University in Florida. Her long-term goal is to get her brand into all the major grocery stores in DC and ultimately throughout the country. In her free time she teaches a weekly kids cooking class on Zoom that focuses on healthy eating and cooking techniques.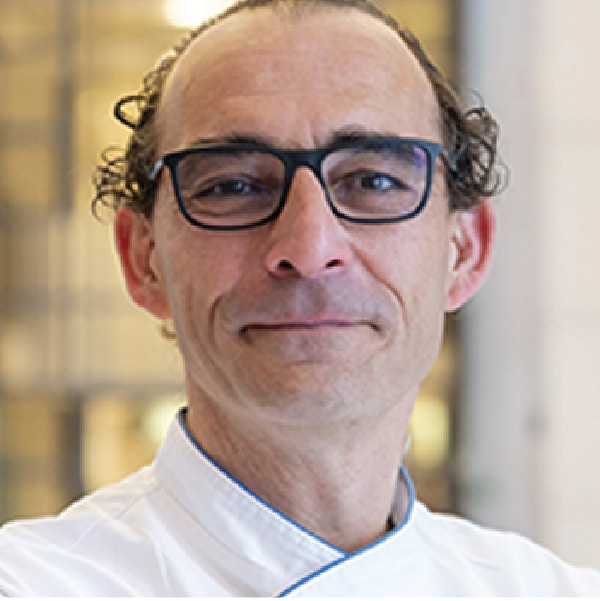 Chef Xavier Deshayes — Executive Chef, Washington & Lee University
Before becoming the Executive Chef at the Washington and Lee University, Chef Xavier was the Executive Chef for the Ronald Reagan Building and International Trade Center since 2001 overseeing the kitchens in one of the nation's largest buildings, and the site for some of DC's most notable meetings and special events, catapults. Chef Xavier is a socially responsible chef at the forefront of developing sustainable and environmentally conscious menus. Born in the restaurant business, as a young boy in Béziers, France, he developed a passion for his craft early in life. With formal culinary training and over ten years of experience in award-winning restaurants. What he loves about Korean food is its complex flavors and tastes from the layering of spices, diversity of ingredients and the variety of utilized cooking methods.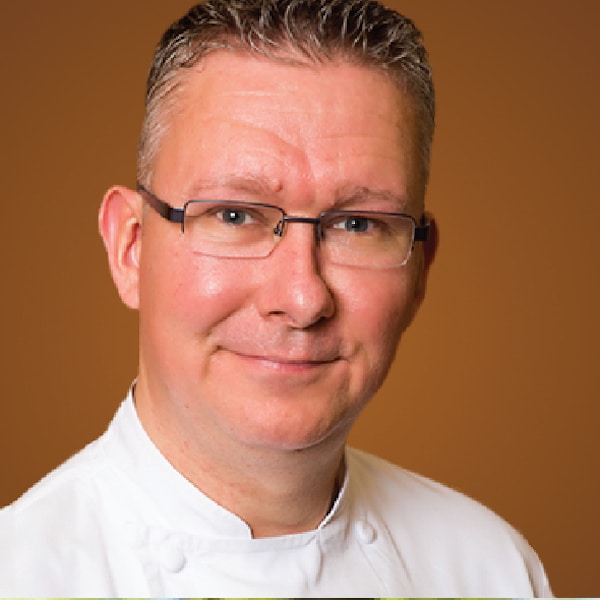 Chef Bradley Nairne — Executive Chef and Director of Food and Beverage Operations,
Hyatt Regency Tysons Corner
Chef Bradley joins Hyatt Regency Tysons Corner Center from the Grand Hyatt Washington D.C., where he served as the Executive Chef for 9 years. Overall, Bradley has been delighting the taste buds of Hyatt guests for more than 20 years!
He has worked as an Executive Chef and Sous Chef at the Hyatt Regency in Miami, Atlanta, Boston, and Washington, where he's won countless awards for his amazing work. He has always been a huge fan of Asian cuisine and culture but discovered his love of Korean food while working at the Grand Hyatt Washington. Chef Bradley attended the Culinary School at Colchester Institutes, School of Hotel and Catering Studies and received his diploma in Advanced Professional Cookery. In his spare time, Bradley loves to spend time with his wife and son, cook delicious food, drink coffee from his English flag mug (because that's where he's from), and indulge in the best cheeses.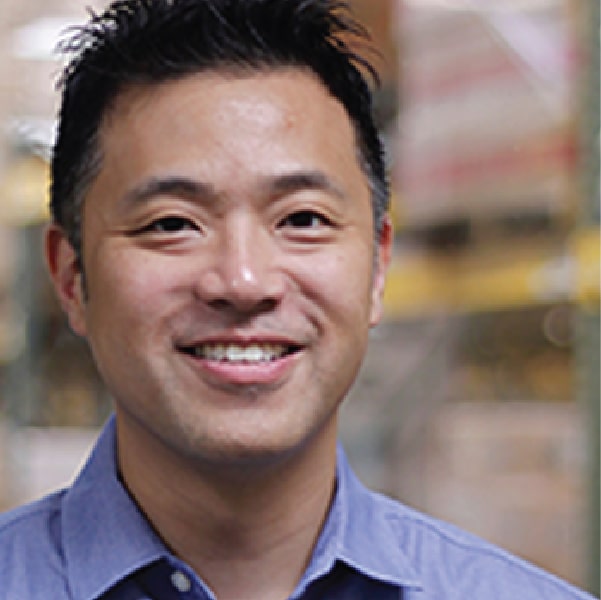 Robin Rhee — President, Rhee Bros Inc.
Robin's expertise is in the Asian food import and distribution industry. Skilled in business planning, management, sales, strategic planning, and business development. He left his family's Asian food distribution business, Korean Farm, and moved to Maryland to take over the responsibilities from his father at Rhee Bros., one of the largest Asian food importers and distributors in the US. Robin received a Bachelor of Science (BS) focused in Marketing and International Business from NYU. He is married with two sons and one daughter. 
Awards Ceremony
Awards Ceremony will be on-site following the judges' scoring of the finalist's dishes.
Note
We request all 2021 K-Food Cook-Off event participants and attendees to observe the following COVID protocols.
Stay home if you have been diagnosed with COVID-19 (even if you do not have symptoms of COVID-19), if you are waiting for COVID-19 test results, or if you have been exposed to someone with COVID-19 in the past 14 days.

Do wear a

mask

if you have not been vaccinated or you feel more comfortable wearing a mask to minimize the risk of transmitting the virus. We will provide masks and hand sanitizer.

Do not self-serve nor bring outside food and beverages.
Disclaimer
Attendance and participation are deemed at your own risk and anyone attending or taking part in the K-Food Cook-Off event must use good judgment, obey all laws and take reasonable care to avoid any injury to their person or property. By entering to compete or accepting the invitation to judge or attend as a guest, you are releasing Gimga Design Group, LLC, on behalf of the Embassy of the Republic of Korea, from all liability. The organizers can use participants' full names, photos, or other types of representations of the events without asking permission of the subjects for K-Food promotional purposes only.