Thank you to all our participants, chefs, and staff! We are grateful for your help in making this showcase and luncheon a success and we look forward to seeing you at the next K-Seafood event!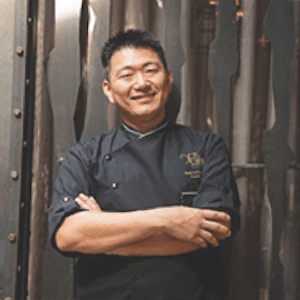 Executive Chef Kyoo Eom
Dirty Habit Restaurant, Washington DC
Chef Kyoo Eom began his formal culinary training at Yeosu University in South Korea. He studied food science and technology, before following his sister to New York to pursue his goal of attending culinary school in America. Chef Kyoo graduated from Le Cordon Bleu at Brown College in 2003 and returned to Manhattan to work at Chef Daniel Boulud's signature DB Bistro Moderne and Cafe Boulud, where he trained under Chef Andrew Carmellini and mentored with chefs Olivier Muller and Bertrand Chemel.
Chef Kyoo then moved to the Washington DC area to be the chef de cuisine at 2941 Restaurant for five years. In 2014, he became executive chef at Poste Moderne Brasserie, where his training was transcendent in the French-inspired farm-to-table dishes.
In 2016, Chef Kyoo helped open Dirty Habit, a luxe restaurant and bar in downtown DC that offers an innovative social-plates menu. As executive chef, his globally influenced, seasonal cuisine includes dishes inspired by family recipes. Gracing the Dirty Habit kitchen with his talent and expertise, Chef Kyoo enjoys watching the pleasure and sense of discovery on guests' faces as they sample their way through Dirty Habit's eclectic menu.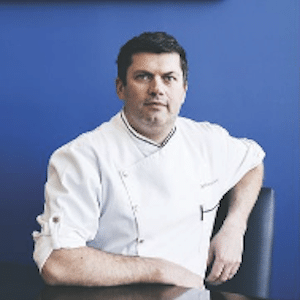 Executive Chef Bertrand Chemel
2941 Restaurant, Arlington VA
Executive Chef Bertrand Chemel brings a welcome dose of Gallic flair at 2941. Born and raised in Auvergne, it was no surprise when Chemel fell into his first job in a kitchen. At 14, he found himself sweeping the floors of the bakery and pastry shop next to his grandmother's house. An obsession was born. He would soon be under the wing of renowned chef Michel Gaudin at his eponymous destination restaurant in Megève, France. The two fell in quickly and Gaudin became his mentor, sending Chemel to Geneva's Hotel du Rhône for training. Aptly, Switzerland would provide that all-important exposure to international cuisines. He also spent time at La Bastide St-Antoine in Grasse, France, and at the Savoy Hotel in London.
If Gaudin was Chemel's first mentor, Daniel Boulud was his stateside guru after his move to the US. It was from this master of French-cuisine-for-Americans that Chemel honed his culinary style. He began as a line cook in 1999 at Daniel and with a stop along the way as Laurent Tourondel's sous chef at Cello, he eventually landed at Café Boulud in 2003. The sleekly modern 2941 is an idyllic place where you have to avoid bumping into a Dali statue in the herb garden where Chemel plucks his aromatics daily – an appropriate venue for the contemporary Gallic fare that he interprets through the lens of Americana, and Virginia's bounty.​